Overview
History:
Since 1950 Star Glo Precision has been providing effective manufacturing solutions to a broad-base of customers. Originally created to support our Rubber-To-Metal business, SGP's Swiss screw machining unit has grown into its own successful stand-alone division. The past two decades SGP has incorporated the latest State-of-the-Art equipment and Swiss screw machining techniques to meet our customer's manufacturing challenges.
Approach:
The SGP approach can best be described in two words: Communication and Flexibility.
From the beginning, we have been fully committed to understanding our customer's needs through open and continual communication. Customer requirements can change at a moment's notice and SGP's lean manufacturing approach allows us to tackle those changes in a timely fashion. Flexibility, whether through inventory stocking programs, JIT/IDPO services, or consignment programs has remained a cornerstone of SGP's business philosophy.
The end result of our approach is it provides the customer with exceptional service, conforming parts and on-time delivery.
Quality:
SGP adheres to the strictest industry standards for Swiss screw machining because we understand that each measurement must be exact.
Our customer relationships are built and maintained on SGP's commitment to quality at all stages of service and production. As precision technology became increasingly more sophisticated so did the machines, equipment, machinists, and technicians that we employ. Today, SGP is able to meet even the most complex manufacturing challenges head on, incorporating new machining techniques in house and putting them into practice in the most efficient manner possible.
We strive to maintain quality standards consistent with customer requirements and expect our subcontractors to support that effort with 100% conformance to spec.
To learn more about our Swiss machining services click here.
Click here for Firearm Components and Assemblies
Management Team
Mike McKenna – President
Gene Thomas – VP of Sales and Marketing
gthomas@starglo.com
Jay Prajapati – Operations Manager
Kalpana Prajapati – Quality Manager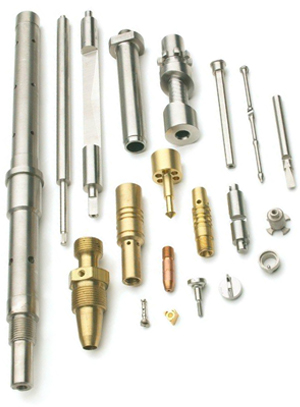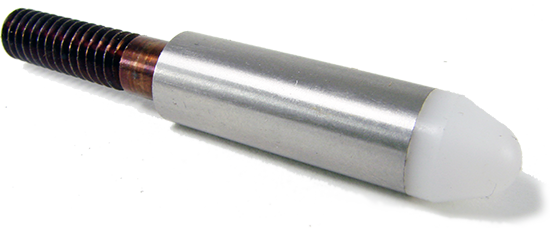 STATEMENT OF LIMITED LIABILITY
THE BUYER OF CONTRACT MANUFACTURING SERVICES FROM THE SELLER (Star Glo PRECISION LLC), UNDERSTANDS THAT EVEN AFTER IMPLEMENTING ALL THE MANUFACTURING AND INSPECTION METHODS KNOWN TO THE SELLER, RISKS STILL REMAIN IN THE PRODUCTION/ASSEMBLY OF CUSTOM COMPONENTS. THE BUYER THEREFORE AGREES THAT SELLER'S LIABILITY SHALL NOT EXCEED THE AMOUNT OF THE CHARGES FOR THE PURCHASED COMPONENT. THE BUYER AGREES AND UNDERSTANDS THAT THIS LIMITATION OF LIABILITY IS NOT AN EXCULPATORY CLAUSE. THE REIMBURSEMENT AND FULL LIABILITY OF THE SELLER SHALL NOT EXCEED THE AMOUNT OF THE CHARGES FOR THE WORK DONE BY THE SELLER IN PROVIDING CONTRACT MANUFACTURING SERVICES.