Prototyping to Mass Production
Since 1950 Star Glo Precision (SGP) is an industry leading provider of:
Swiss Screw Machining Services
Secondary Machining Operation Services
Sub-Assemblies
Full Assemblies
A rich technical history combined with a strong dedication to quality, service and reliability allows SGP to meet our customer's requirements now and into the future. SGP's services touch a variety of industries including Firearms, Aerospace, Electronics, Telecommunications, Military, Inflation Components, Transportation, Welding, Packaging and Business Machines.
From prototyping to mass production, SGP's comprehensive services provide effective end-to-end solutions for your next generation manufacturing challenges.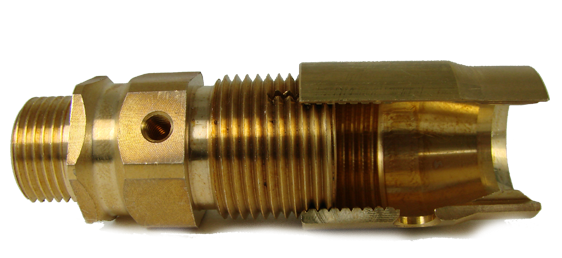 STATEMENT OF LIMITED LIABILITY
THE BUYER OF CONTRACT MANUFACTURING SERVICES FROM THE SELLER (Star Glo PRECISION LLC), UNDERSTANDS THAT EVEN AFTER IMPLEMENTING ALL THE MANUFACTURING AND INSPECTION METHODS KNOWN TO THE SELLER, RISKS STILL REMAIN IN THE PRODUCTION/ASSEMBLY OF CUSTOM COMPONENTS. THE BUYER THEREFORE AGREES THAT SELLER'S LIABILITY SHALL NOT EXCEED THE AMOUNT OF THE CHARGES FOR THE PURCHASED COMPONENT. THE BUYER AGREES AND UNDERSTANDS THAT THIS LIMITATION OF LIABILITY IS NOT AN EXCULPATORY CLAUSE. THE REIMBURSEMENT AND FULL LIABILITY OF THE SELLER SHALL NOT EXCEED THE AMOUNT OF THE CHARGES FOR THE WORK DONE BY THE SELLER IN PROVIDING CONTRACT MANUFACTURING SERVICES.