Swiss Screw Machining Facilities
Traditional and CNC Swiss Turning:
For over 60 years SGP has been providing effective solutions to our customer's manufacturing challenges. Our solutions are based on creative craftsmanship and extraordinary machining skills applied to our customer's parts that include:
(10) Star CNC 7-Axis Swiss Screw Machines to 1.25″
(10) B & S Automatic Screw Machines with Lipe Bar Feeds
(3) Okuma CNC Turning Centers
(1) Tornos CNC Swiss Automatic Screw Machine
(1) Hardinge CNC Turning Center
(1) Haas 16″ x 48″ CNC Lathe
(10) Hardinge Turret Lathes
Quality Control Department:
(1) – Sarrett AVR-300 Vision System with probe
(1) – J&L 30″ Optical Comparator with Surface Illumination
(2) – Optical Comparators – 14″
(1) – Zygo LTS (laser) Bench Micrometer
(1) – Sunnen PG-800 Precision Bore Gage
(1) – Bendix Profilometer
(2) – Rockwell Hardness Testers
(1) – Federal Air Gage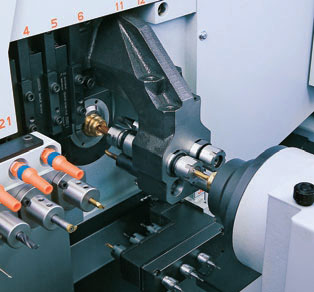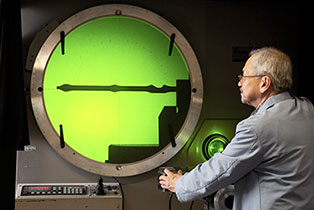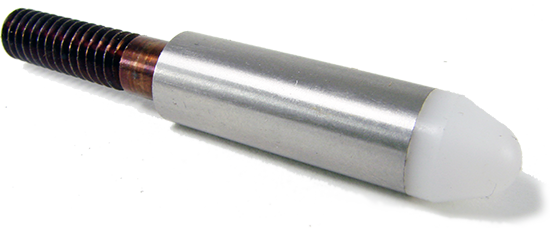 STATEMENT OF LIMITED LIABILITY
THE BUYER OF CONTRACT MANUFACTURING SERVICES FROM THE SELLER (Star Glo PRECISION LLC), UNDERSTANDS THAT EVEN AFTER IMPLEMENTING ALL THE MANUFACTURING AND INSPECTION METHODS KNOWN TO THE SELLER, RISKS STILL REMAIN IN THE PRODUCTION/ASSEMBLY OF CUSTOM COMPONENTS. THE BUYER THEREFORE AGREES THAT SELLER'S LIABILITY SHALL NOT EXCEED THE AMOUNT OF THE CHARGES FOR THE PURCHASED COMPONENT. THE BUYER AGREES AND UNDERSTANDS THAT THIS LIMITATION OF LIABILITY IS NOT AN EXCULPATORY CLAUSE. THE REIMBURSEMENT AND FULL LIABILITY OF THE SELLER SHALL NOT EXCEED THE AMOUNT OF THE CHARGES FOR THE WORK DONE BY THE SELLER IN PROVIDING CONTRACT MANUFACTURING SERVICES.