Machining and Molding Company Evolves Into a Swiss Machining House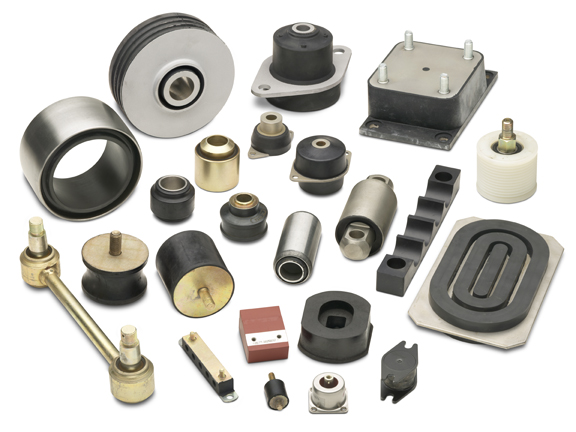 By David Gaines
Associate Editor
Design-2-Part Magazine
For many years, Star-Glo Industries, Inc. (www.starglo.com) has excelled as one of the few companies in the country to offer rubber-to-metal, and plastic-to-metal components made from its own screw machined parts. With the addition of eight, precision CNC Swiss screw machines over the past few years, the machining and molding company is evolving into more of a Swiss screw machining operation, both for custom machined parts and rubber molded metal parts.
"We want to position ourselves more in the Swiss screw machining area, which is where we see the future for the company," says Gene Thomas, business development manager at the East Rutherford, N.J., company. "We're now a CNC Swiss house, so we go up to 1.25-inch diameter on our Swiss machines. What differentiates us from the average Swiss house is we machine exotic materials that are often hard to machine, and we machine a lot of complex geometries. We're more than willing to work with challenging parts. We also handle vertical milling and large turning. The Swiss parts are typically much smaller parts, but we can go up to 6 inches in diameter on our traditional turning machines."
It's not that other Swiss machining companies can't handle this high-precison work with exotic materials, according to Thomas, but it's just not their area of expertise. "The other companies prefer to machine the softer materials, which are easier," says Thomas. "You have to invest a lot of time and money in tooling, have sharp programmers, and have machines that can handle complex geometry. And we've invested in having one operator on one machine to watch over these challenging parts."
Thomas says that Star-Glo is not exclusively an exotic materials machine shop because the company processes a whole gamut of Swiss turned materials, including brass, aluminum, and 303 stainless steel. "Many of our parts are still being bonded with rubber, but we're winding out of the plastics molding area," he says. "Where our business is growing is in the Swiss machining area where parts go directly to our customers—parts that don't require any type of bonding. Within the Swiss area, we're able to do low-volume, custom work with exotic metals and complex geometries, which we excel at."
© The Job Shop Company, Inc.—Design-2-Part Magazine. Reprinted with permission.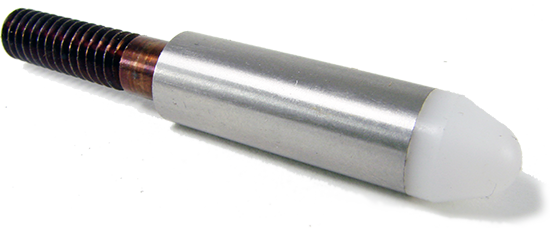 STATEMENT OF LIMITED LIABILITY
THE BUYER OF CONTRACT MANUFACTURING SERVICES FROM THE SELLER (Star Glo PRECISION LLC), UNDERSTANDS THAT EVEN AFTER IMPLEMENTING ALL THE MANUFACTURING AND INSPECTION METHODS KNOWN TO THE SELLER, RISKS STILL REMAIN IN THE PRODUCTION/ASSEMBLY OF CUSTOM COMPONENTS. THE BUYER THEREFORE AGREES THAT SELLER'S LIABILITY SHALL NOT EXCEED THE AMOUNT OF THE CHARGES FOR THE PURCHASED COMPONENT. THE BUYER AGREES AND UNDERSTANDS THAT THIS LIMITATION OF LIABILITY IS NOT AN EXCULPATORY CLAUSE. THE REIMBURSEMENT AND FULL LIABILITY OF THE SELLER SHALL NOT EXCEED THE AMOUNT OF THE CHARGES FOR THE WORK DONE BY THE SELLER IN PROVIDING CONTRACT MANUFACTURING SERVICES.
Copyright © Star Glo Precision, LLC. All rights reserved. Site Designed and hosted by Design-2-Part Web Design.